Initiatives Related to the SDGs
In response to the Sustainable Development Goals (SDGs), adopted by members of the United Nations in 2015, Nagano Prefecture established the Nagano Prefecture SDG Promoting Companies Registration System in April 2019. Kissei Pharmaceutical registered to this system in July of that same year.
Working under our Management Philosophy, and with compliance as our foundation, we believe it is our duty as an R&D-oriented company to both provide new value and give to society by contributing to the health of people around the world through the creation and provision of innovative pharmaceutical products and medical solutions. At the same time, we will actively promote corporate activities that balance environmental, social, and economic aspects and contribute to the achievement of the SDGs, health-related and otherwise.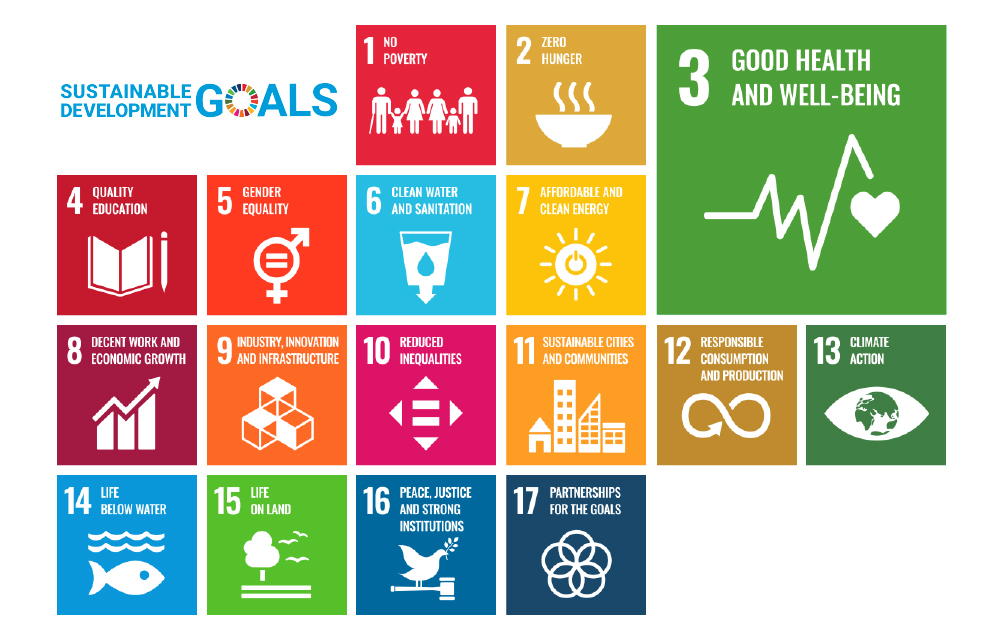 SDGs Promotion System
Aimed at helping achieve the SDGs, the Company's promotion system for the SDGs is rooted in the SDGs Promotion Committee, which is chaired by the officer in charge of ethics and the environment. The committee formulates a variety of measures to promote the SDGs, which includes identifying materiality; implements these measures in cooperation with related departments; and proposes and reports details of these activities to the Board of Directors.